"He that turneth away his ear from hearing the law, even his prayer shall be abomination." -- Proverbs 28:9
"Fear elohim and keep8104 His commandments:
H8104

שׁמר

shâmar


shaw-mar'
A primitive root; properly to hedge about (as with thorns), that is, guard; generally to protect, attend to, etc.: - beware, be circumspect, take heed (to self), keep (-er, self), mark, look narrowly, observe, preserve, regard, reserve, save (self), sure, (that lay) wait (for), watch (-man).
for this is the whole 3605duty of man." Ecclesiastes 12:13.
H3605
כּול כּל
o

kôl kôl


kole, kole
From H3634; properly the whole; hence all, any or every (in the singular only, but often in a plural sense): - (in) all (manner, [ye]), altogether, any (manner), enough, every (one, place, thing), howsoever, as many as, [no-] thing, ought, whatsoever, (the) whole, whoso (-ever).
The SABBATH will be kept in the future and will be a day of worship. "For as the new heavens and the new earth, which I will make, shall remain before me, saith Yehovah, ... it shall come to pass, that from one new moon to another, and from one SABBATH, [H7676 שׁבּת shabbâth shab-bawth' Intensive from H7673; intermission, that is, (specifically) the Sabbath: - (+ every) sabbath.] to another [ actual word is Sabbath in the Hebrew not another , it actually reads Sabbath to Sabbath] shall ALL flesh come to worship before me, saith Yehovah" Isaiah 66:22-23.
The SABBATH was made by elohim to be kept by all mankind for all time. "For I am Yehovah, I change not". --Malachi 3: 6.
"For by grace are ye saved through faith; and that not of yourselves: it is the gift of lohim : not of works lest any man should boast. For we are his workmanship, created in Messiah Yehoshua unto good works, which lohim hath before ordained that we should walk in them. -- Ephesians2:8-10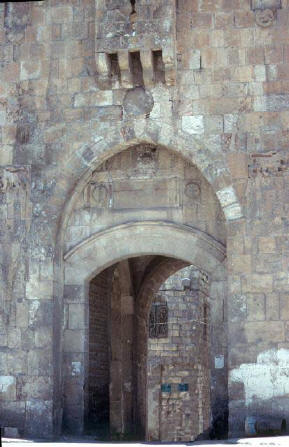 "Being justified freely by his grace through the redemption that is in Messiah Yehoshua: Whom Elohim hath set forth to be a propitiation through faith in his blood, to declare his righteousness for the remission of sins that are past, through the forbearance of Elohim; To declare, I say, at this time his righteousness: that he might be just, and the justifier of him which believeth in Yehoshua. Where is boasting then? It is excluded. By what law? of works? Nay: but by the law of faith. Therefore we conclude that a man is justified by faith without the deeds of the law. Is he the elohim of the Jews only? is he not also of the Gentiles? Yes, of the Gentiles also: Seeing it is one Elohim, which shall justify the circumcision by faith, and uncircumcision through faith. Do we then make void the law through faith? Elohim forbid: yea, we establish the law" Romans 3:24-31.
But Elohim commendeth his love toward us, in that, while we were yet sinners, Messiah died for us. Much more then, being now justified by his blood, we shall be saved from wrath through him. For if, when we were enemies, we were reconciled to Elohim by the death of his Son, much more, being reconciled, we shall be saved by his life. Romans 5:8-10
"If ye keep my commandments, ye shall abide in my love; even as I have kept my Father's commandments, and abide in his love."
-- John 15:10
"And hereby we do know that we know him, if we keep5083 his commandments,
G5083
τηρέω
tēreō
tay-reh'-o
From τηρός teros (a watch; perhaps akin to G2334); to guard (from loss or injury, properly by keeping the eye upon; and thus differing from G5442, which is properly to prevent escaping; and from G2892, which implies a fortress or full military lines of apparatus), that is, to note (a prophecy; figuratively to fulfil a command); by implication to detain (in custody; figuratively to maintain); by extension to withhold (for personal ends; figuratively to keep unmarried): - hold fast, keep (-er), (ob-, pre-, re) serve, watch.
he that saith, I know Him, and keepeth not His commandments, is a liar, and the truth is not in him. But whoso keepeth His word, in him verily is the love of Elohim perfected: hereby know we that we are in Him . He that saith he abideth in him ought himself also to walk, even as he walked" -- 1 John 2:3-6.
The keeping of the first day as the Sabbath by Christians can be traced to Constantine, a sun-worshipping emperor of Rome, who gave an edict that changed the Sabbath to
SUNday. This, his proclamation, actually honors the sun-god instead of The Creator:

"On the Venerable day of the SUN let the magistrates
and people residing in cities rest, and let all workshops
be closed. In the country, however, persons engaged in
agriculture may freely and lawfully continue their
pursuits; because it often happens that another day is
not so suitable for grain-sowing or for vine-planting; lest
by neglecting the proper moment for such operations
the bounty of heaven should be lost.

Given the seventh day of March [AD 321] Crispus and
Constantine being consuls each of them for the second
time."

The First Sunday Law of Constantine 1, in "Codex
Justinianus" translated in Philip Schaff's, History of the
Christian Church, Vol 3 p.380.

With the Sunday Law, Constantine tried to unite the Mithra (Sun God) worshipping pagans and his new-found friends, the Christians. Those who honor SUNday; a part of their adopted Christo-pagan religion of syncretism (blending and compromise),
unknowingly honor the god of the sun.