THY WORD IS LIGHT SERIES

Ephesians 6:10... my brethren, be strong in Yehovah, and in the power of his might. 11Put on the whole armour of Elohim, that ye may be able to stand against the wiles of the devil. 12For we wrestle not against flesh and blood, but against principalities, against powers, against the rulers of the darkness of this world, against spiritual wickedness in high places. 13Wherefore take unto you the whole armour of Elohim, that ye may be able to withstand in the evil day, and having done all, to stand.
14Stand

therefore, having your loins girt about with truth,
and having on the breastplate

of righteousness;
15And your feet shod

with the preparation of the gospel of peace;
16Above all, taking the shield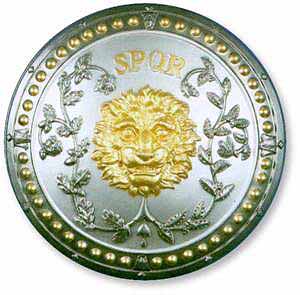 of faith, wherewith ye shall be able to quench all the fiery darts of the wicked.
17And take the helmet

of salvation,
and the sword

of the Spirit, which is the word of Elohim:
18Praying always with all prayer and supplication in the Spirit, and watching thereunto with all perseverance and supplication for all saints.
Read: The Christian in Complete Armour by William Gurnall(1617-1679)
CHECK IT OUT - IT'S THE TRUTH !
On the front page of most modern bibles, a © copyright notice will greet the reader, which curtails the distribution of the content therein. By contrast, distribution of this work is encouraged if topic is reproduced in its entirety.