And I saw a strong messenger proclaiming with a loud voice, "Who is worthy to open the scroll and to loosen its seals?" And no one in the heaven or on the earth or under the earth was able to open the scroll, or to look at it. And I wept much, because no one was found worthy to open and read the scroll, or to look at it. And one of the elders said to me, "Do not weep. See, the Lion of the tribe of Yehudah, the Root of David, overcame to open the scroll and to loosen its seven seals. Revelation 5:1-5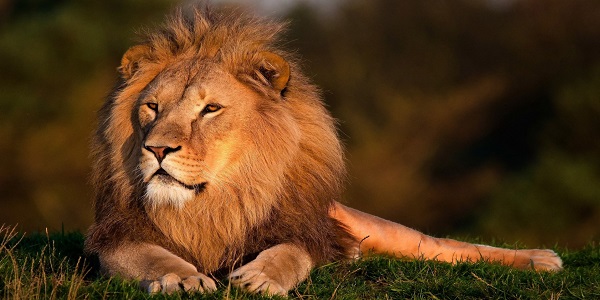 The Lion of Judah will reign and rule the earth's nations; during the next millennium, (messianic era) bringing peace with the establishment of His Father's Kingdom.

He shall shepherd them with a rod of iron. And He treads the winepress of the fierceness and wrath of Ěl Shaddai.
Rev
19:15
And I saw a messenger coming down from the heaven, having the key to the pit of the deep and a great chain in his hand. And he seized the dragon, the serpent of old, who is the Devil and Satan, and bound him for a thousand years, and he threw him into the pit of the deep, and shut him up, and set a seal on him, so that he should lead the nations no more astray until the thousand years were ended. And after that he has to be released for a little while. And I saw thrones – and they sat on them, and judgment was given to them – and the lives of those who had been beheaded because of the witness they bore to
יהושע
and because of the Word of
Elohim, and who did not worship the beast, nor his image, and did not receive his mark upon their foreheads or upon their hands. And they lived and reigned with Messiah for a thousand years.
Revelation 20:1 - 4
On the front page of most modern bibles, a © copyright notice will greet the reader, which curtails the distribution of the content therein. By contrast, this work may be reproduced in any medium, and may be freely redistributed without restriction if topic is copied in its entirety.Proper consideration should be given to all copyrighted materials on other linked sites.
Walk in the Light.ca